Football tips Manchester United are waiting for the outcome of the negotiations between Burnley and Besiktas to terminate the loan Weghorst. Turkish club demands compensation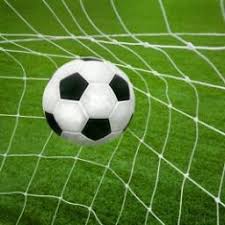 Manchester United are working on a loan deal for striker Wout Weghorst.
Now the striker plays for Besiktas on loan from Burnley with the right to buy for 10 million euros.
According to Sky Sports, Manchester United have held talks with Burnley. Now the Mancunians are waiting for the outcome of the negotiations between Burnley and Besiktas on the early termination of the Vegorst lease. The striker wants to go to Manchester United.
Earlier, sports director of Besiktas Ceyhun Kazanji said that Vegorst`s loan will be terminated ahead of schedule only if compensation is paid. If this does not happen, Wout will remain in Turkey until the end of the season.
In the summer, Manchester United were already looking for a striker like Wegorst. The club was interested in Sasha Kalajdzic, who eventually moved to Wolverhampton from Stuttgart, as well as Benjamin Seshko, whose transfer from Red Bull Salzburg was arranged by RB Leipzig.
In order for Wegorst to play against Manchester City on Saturday, Manchester United must register him before midnight on Friday.
The 30-year-old striker has 8 goals and 4 assists in 16 matches for Besiktas in the Turkish Liga. At the 2022 World Cup, he took part in 4 matches for the Netherlands national team and made a double after coming on as a substitute in the quarter-final game analyzed by
asia betting predictions
against Argentina (2:2, on pens. 3:4).
Player statistics can be found.
Manchester United are waiting for the outcome of the negotiations between Burnley and Besiktas to terminate the loan Weghorst. Turkish club demands compensation
Football tips
- more details and information:
Football tips
Blog of Asia Betting Predictionst