Football tips The Spanish Federation again warned La Liga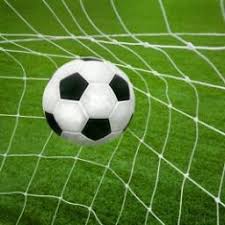 The Spanish Football Federation has announced that attempts by the Football League to hold a national championship match outside its borders run counter to FIFA rules, and that could cost the country a bid to host the 2030 World Cup. Federation attorneys also added after today`s meeting that the general opinion is that neutral matches will disrupt the integrity of the championship.
Clubs, including Real Madrid and Barcelona, have opposed such a decision. In response, the League defended their initiative, noting that the Federation itself organizes matches outside Spain. They also believe that attempts to thwart these initiatives aim to halt international promotion and expansion. The judge, who usually deals with commercial law cases in Madrid, will have to decide whether the match between Villarreal and Atletico (Madrid) can be played on December 6 in Miami (Florida).
The Professional League itself has called for permission to force the federation to approve, accusing it of unfair competition. And the decision must be made as soon as possible in order to organize the meeting itself. But the Spanish League also needs the approval of UEFA and the US Soccer Federation to start organizing the match in question. `La Liga is trying to do something that is totally against FIFA rules. The consequences will be against our country, which is trying to take the 2030 Mondial household, and my prognosis is that it will be detrimental to us, said lawyer Thomas Gonzalez. Real Madrid are against holding a Villarreal-Atletico Madrid match forecast by
asia betting predictions
in the US because it will benefit guests who are their competitors in the fight for the championship title.
Football tips
- more details and information:
Football tips
Blog of Asia Betting Predictionst